Join Us at Fin-N-Feather
EVENTS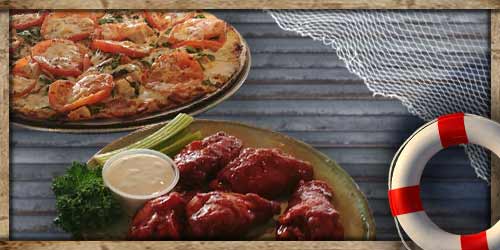 Our famous, fresh salad bar leads you to our delicious prepared salads and dishes, our soup bar and onto our large, diverse buffet. Our Main Menu features your favorite entrees.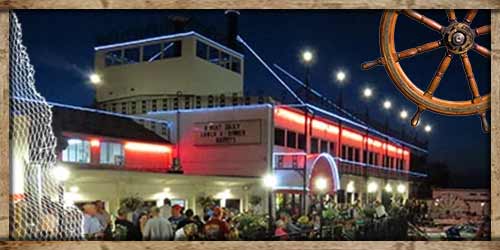 Host your next banquet, dance or celebration with us! Located in our Upper Deck overlooking the scenic Wolf River. Our experienced staff will assist you through your special event.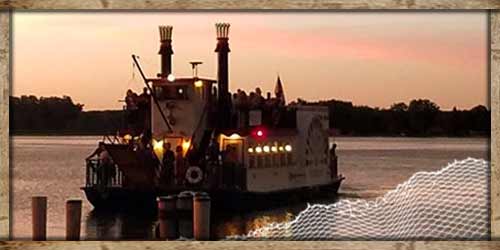 Enjoy our public cruises on the scenic Wolf River and Upper Lakes. Add something new to any occasion or party by hosting it on "The Showboat II." Featuring Dinner, Luncheon and Brunch Cruises.
welcome to Fin 'N Feather
Winneconne, WI
Located in Winneconne, WI on the scenic Wolf River, serving you and your guests a variety of menu items to please every appetite as our experienced, professional and friendly staff assists you through your dining experience. Seating available in our main dining room, bar side dining, outdoor seating on our deck beside the Wolf River, or dine on "The Showboat II" on a scenic Wolf River cruise!